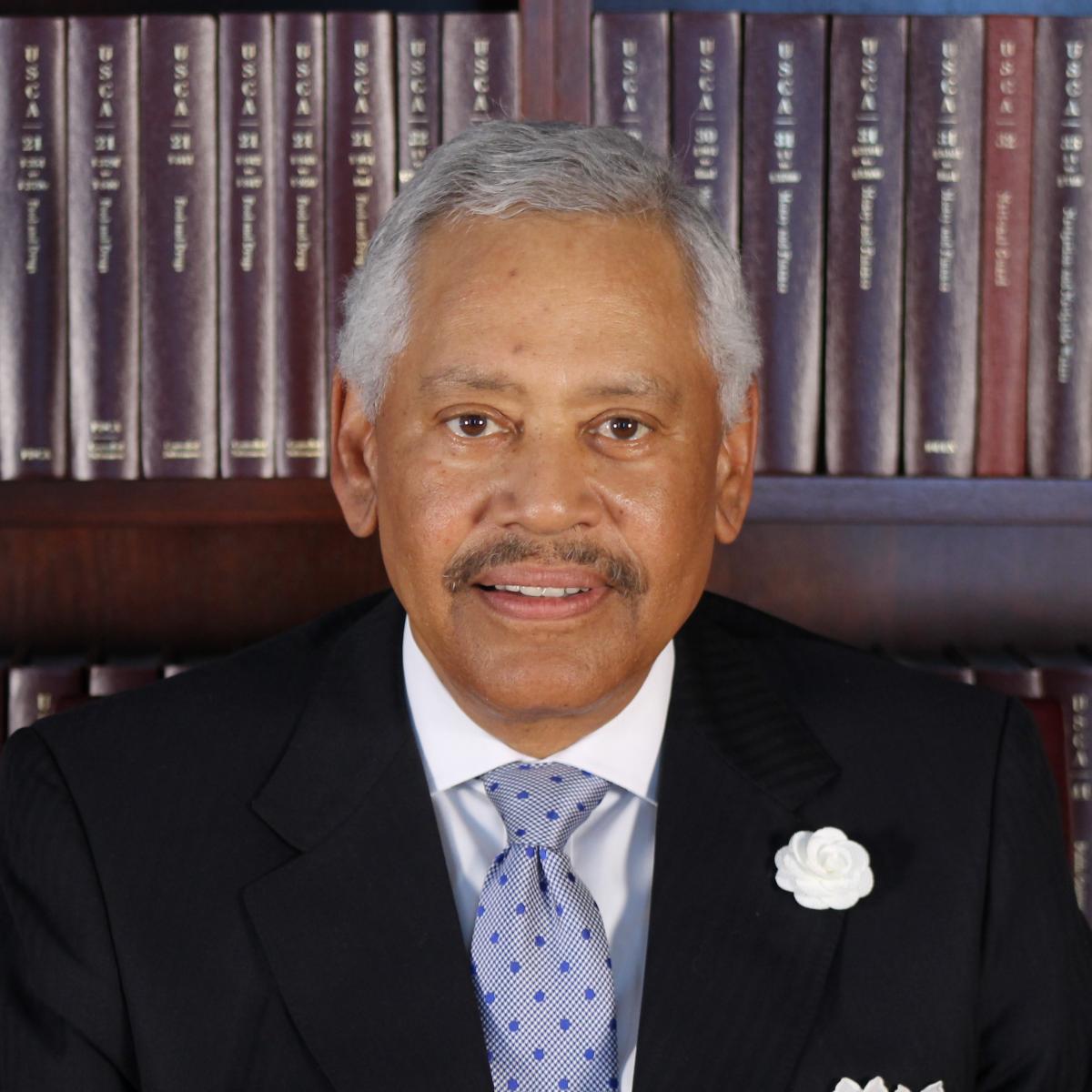 The Honorable Charles A. Shaw, Senior United States District Judge for the Eastern District of Missouri, passed away on Easter Sunday, April 12, 2020. He is survived by his wife of over 50 years, Kathleen I. Shaw, their son, Dr. Bryan I. Shaw, daughter-in-law, La Misa, 3 grandchildren, Sydney, Brycen and Braylen, his brother, Booker T. Shaw, sister-in-law, Jane B. Shaw, and many other relatives and friends.
Judge Shaw was born in Jackson, Tennessee on December 31, 1944, and raised in the Ville neighborhood in north St. Louis. He graduated from Sumner High School, earned his B.A. at Harris Stowe Teachers College, his M.B.A. at the University of Missouri in Columbia, and his J.D. at Catholic University in Washington, D.C. As an attorney, he was formerly employed at the National Labor Relations Board, the Lashly Carothers Law Firm (now Lashly Baer) and as an Assistant United States Attorney. In 1987, he was appointed Missouri Circuit Judge for the city of St. Louis, and in 1993, he was appointed to the United States District Court. In 2010, he achieved senior status.
Judge Shaw was a highly respected jurist and was known as a courageous and relentless crusader for justice. During his legendary career, he received many prestigious awards, including Distinguished Alumnus Awards from Harris Stowe, the University of Missouri and Catholic University; Aldermanic, Mayoral, Missouri House of Representatives and Gubernatorial Proclamations; the Federal Defense Bar Silver Gavel Award; the American College of Trial Lawyers Award; the Mound City Bar Association Legal Legend Award; NAACP Awards; the National Bar Association Gertrude Rush Award; and many others. In 2013, he wrote his memoir "Watch Everything: A Judicial Memoir with a Point of View." He served as a board member of the People's Health Center, the St. Louis Art Museum, the Arts and Education Council, Cardinal Ritter College Prep and the Metropolitan Amateur Golf Association. He was a charter member of the Guardsmen and Sigma Pi Phi Fraternity (Eta Boule').
Judge Shaw's colleagues on the Eastern Missouri bench also expressed their feelings of loss at his passing. Chief Judge Rod Sippel said "We lost a thoughtful jurist and a courageous voice for justice. Judge Shaw will be sorely missed by all of his colleagues and friends at the United States District Court for the Eastern District of Missouri. Judge Shaw's legal career and time spent in service to the State of Missouri and our country, serves as a shining example for all those fortunate enough to take the bench." U. S. District Judge Ronnie L. White said "I have carried the lessons I learned from Judge Charles Shaw with me throughout my entire career. When I preside over cases where lawyers are confronted with difficult issues and clients, I find myself asking 'What would Judge Shaw do?' I will miss him greatly."
In his personal life, Judge Shaw dearly loved his family, friends, golf, travel, and the occasional amusing story. He often remarked that his dreams had been fulfilled: for family, friends and success. He will be greatly missed. A memorial service will be held in the future. Memorial donations may be made to the Urban League of Metropolitan St. Louis and the St. Louis Black Repertory Theatre.