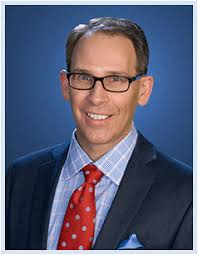 United States District Judge Stephen R. Clark was sworn in by Chief Judge Rodney W. Sippel on Friday, June 14, 2019. Judge Clark fills a vacancy created by the August 2017 retirement of District Judge Carol E. Jackson. Judge Clark stated that he is honored to serve as a District Judge and is grateful for the support of his colleagues on the Court.
Judge Clark is a 1991 graduate of St. Louis University School of Law and a 1988 graduate of the University of Notre Dame. Before taking office as District Judge, he was the Managing Partner of Runnymede Law Group, a national litigation practice representing clients in trials and appeals of complex business, commercial and constitutional litigation.
As an attorney, Judge Clark handled cases in over 20 federal district courts, four federal courts of appeals, and the courts of nine states. He tried numerous jury and bench trials and argued appeals in the Missouri Supreme Court, various State Appellate Courts and various Federal Circuit Courts of Appeals.
Chief Judge Rodney W. Sippel welcomed Judge Clark to the Court, saying "We are glad to have Judge Clark as a part of our District Court family. Judge Clark is dedicated to the community and to the impartial administration of justice. We are certain he will add to the collegiality and cooperative spirit of our Court."
For further information contact the Clerk of Court at 314-244-7900